Technetiumchemie
Moritz Johannes Ernst, Maximilian Roca Jungfer, Ulrich Abram
Reactions of TcI(NO) and TcVN Complexes with Alkynes and Alkynides
Organometallics 2022, accepted.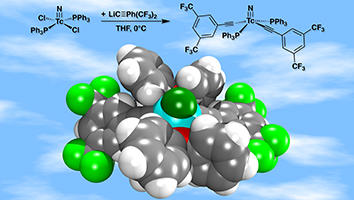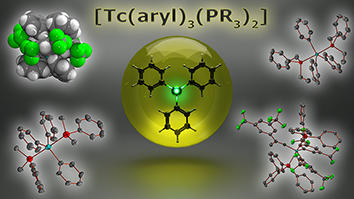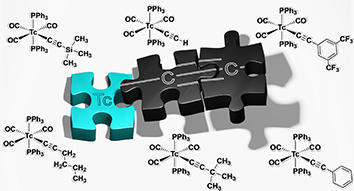 Technetiumchemie
Mamina Bhol, Guilhem Claude, Maximilian Roca Jungfer, Ulrich Abram, Malaichamy Sathiyendiran
Calix[4]arene-Analogous Technetium Supramolecules

Inorg. Chem., 2022, 61, 5173-5177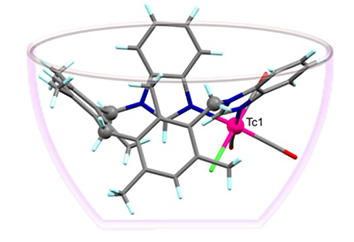 Clusterchemie
Felipe Dornelles da Silva, Artur L. Hennemann, Robert A. Burrow, Ernesto Schulz Lang, Ulrich Abram, Sailer Santos dos Santos
Bis(2-pyridyl)ditellane as a Precursor for [HgTe]-Based Clusters and Zwitterionic Compounds
J. Clust. Sci. 2022, 33, 815-824.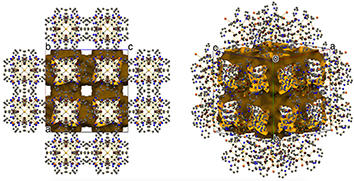 Aroylthioharnstoffe
Hung Huy Nguyen, Ulrich Abram, Chien Thang Pham
Ammonium-Iron(III) metallacryptate inclusion complexes derived from Aroylbis(N,N-diethylthioureas): Synthesis and
Structure
Vietn. J. Chem. 2022, accepted.
DOI: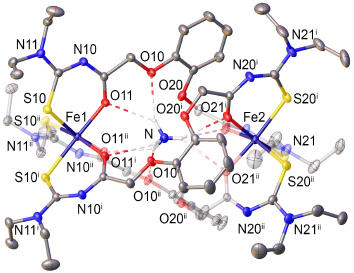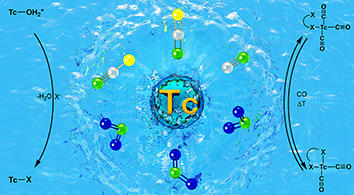 Clusterchemie
Maximilian Roca Jungfer, Ernesto Schulz Lang, Ulrich Abram
Solvents and Ligands Matter: Structurally Variable Palladium and Nickel Clusters Assembled by Tridentate Se- and Te-Containing Schiff' Bases

Inorg. Chem. 2022, 61, 3785-3800.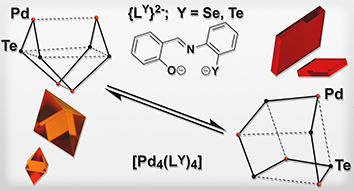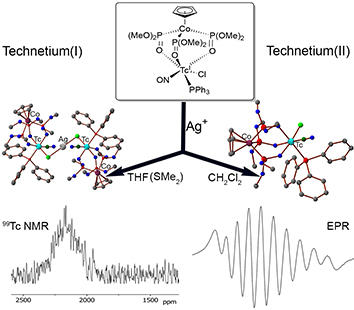 Technetiumchemie
Markus Zegke, Dennis Grödler, Maximilian Roca Jungfer,Alexander Haseloer,Meike Kreuter, Jörg M. Neudörfl, Thomas Sittel, Christopher M. James,  Jörg Rothe, Marcus Altmaier, Axel Klein,Martin Breugst, Ulrich Abram,Erik Strub, Mathias S. Wickleder
"Ammonium Pertechnetate in Mixtures of Trifluoromethane sulfonic Acid and Trifluoromethanesulfonic Anhydride"

Angew. Chem. Int. Ed. Engl. 2022, 61, e202113777.
DOI: 10.1002/anie.202113777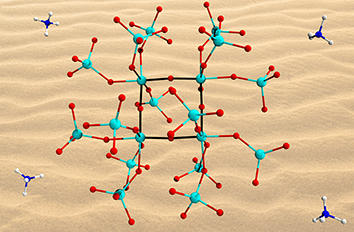 Rheniumchemie
André G. de A. Fernandes, Rommel B. Viana, Rodolfo Moreno-Fuquen, Claudia C. Gatto, Ernesto S. Lang, Marcel Z. Modolo, Amandha K. Silva, Sebastião S. Lemos, Adelheid Hagenbach, Ulrich Abram, Victor M. Deflon
Oxorhenium(V) complexes with a benzyldithiocarbazate ligand: synthesis, crystal structure, spectroscopic and DFT analyses
J. Mol Struct.. 2022, 1250, 131875.