1. In addition to the above mentioned in vitro based approaches, the Koksch group is also working on developing a method for the in vivo synthesis of 'fluorous proteins' i.e. proteins with a high content of fluorinated amino acids. This includes the design of an expression system in which increased cytosolic concentrations of the relevant aminoacyl-tRNA synthetases enhance the residue specific incorporation of fluorous building blocks. These studies are being carried out in collaboration with the Budisa group of TU Berlin, and are expected to pave the way for the use of the beneficial properties of fluorinated amino acids for a deliberate de novo design of biologically relevant peptide drugs and fluorinated protein-based materials.
2. One major goal in the development of peptide-based drugs is to overcome the intrinsic protease-susceptibility of natural peptides, which limits their clinical use. In this context, one of the newer research projects in the Koksch group focuses on the generation of peptide-based inhibitors of Candida albicans secreted aspartic acid proteases (SAPs) (Cadicamo, Biochem. Pharmacol., 2013).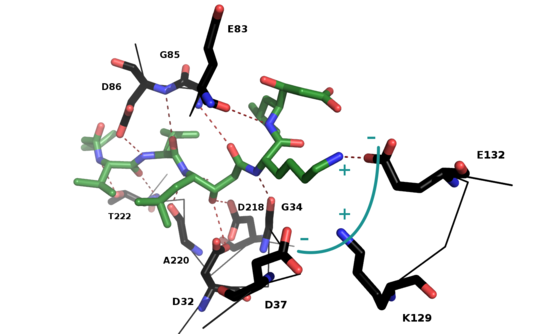 Figure 4. Model of peptide inhibitor – SAP3 interaction.
SAPs are important virulence factors of C. albicans, which is the most common fungal pathogen in humans. Fluorinated building blocks could considerably extend the repertoire of functionalities that can be used to enhance the selectivity of current-generation inhibitors, with respect to SAPs of the human host.