Dr. Bernhard Loll
Biochemistry
Erasmus coodinator
Project Leader
Structural Biocatalysis
Address
Takustraße 6
Room 307
14195 Berlin
Office hours
Appointment upon agreement
Academic Education
| | |
| --- | --- |
| Since 2014   | Habilitation (venia legendi) in Biochemistry with Prof. Markus C. Wahl, PhD; Freie Universität Berlin |
| 2013   | Co-founder of the company "moloX GmbH" |
| 2010 - 2013 | Postdoctoral Researcher with Prof. Markus C. Wahl, PhD; Freie Universität Berlin |
| 2005 - 2009 | Postdoctoral Researcher with Prof. Dr. Ilme Schlichting; Max-Planck-Institut für Medizinische Forschung,  Dept. Biomolecular Mechanisms |
| 2000 - 2005 | PhD in Biochemistry with Prof. Dr. Wolfram Saenger; Freie Universität Berlin |
| 1999                   | Diplom in Chemistry with Prof. Georg E. Schulz; Albert-Ludwigs Universität Freiburg im Breisgau |
| 1994 - 1999 | Studies of Chemistry, Albert-Ludwigs Universität Freiburg im Breisgau |
Editorial board member
| | |
| --- | --- |
| Since 2020 | Marine Drugs |
| Since 2019    | Molecules: Section "Chemical Biology"                                                                                                                                  |
Awards and Honors
| | |
| --- | --- |
| 2006 | Recipient of the GE & Science Prize for Young Life Scientists "Europe" category winner awarded by the American Association for the Advancement of Science (AAAS) |
| 2005                      | Dr. rer. nat. summa cum laude |
Research
Since many raw materials become rare and consequently expensive, bio-based products accessed by biotechnological approaches are getting more and more competitive and attractive. By integration of biosynthetic pathways in microorganisms, organic molecules can be produced. This is termed "white biotechnology" since cells are used as micro-factories using biomass as feedstock rather than petrochemicals.
One class of enzymes of interest are terpene cyclases. Terpenes constitute the largest and most diverse one present in almost all species, including plants, fungi and bacteria. Because of their immense structural and bioactive diversity, terpenes are present in many modern strands of the chemical, biotechnological and pharmaceutical industry. Most of these complex polycyclic molecules are difficult to access by chemical synthesis. The variety of terpene molecules with elaborate stereochemistry and regioselectivity is generated by terpene synthases, sometimes referred to as terpene cyclases. By site-directed mutagenesis amino acids in the active site of terpene cyclases can be altered to obtain novel products compared to the native product. Moreover the novel products can be further modified and functionalized by classical organic chemistry. We are aiming to elucidate high resolution structures of various terpene cyclases in different states along the reaction coordinate to deepen our understanding of the cyclization mechanism. The obtained results will help in the design of variant terpene cyclases.
---
Methods: We overexpress proteins in bacteria or insect cells. They are subsequently purified and biophysical characterized (multi-angle-light scattering, thermofluor analysis, etc). To gain structural information of biomacromolecules, we perform crystallization. By X-ray crystallography and cryo-electron microscopy, we obtain structures that are further investigated. Structure-based mutagenesis is employed to alter and thereby to optimize catalysis. 
---
Cooperation partners:
Prof. Dr. Mathias Christmann, Freie Universität Berlin
Prof. Dr. Andreas Ziegler, Charité Berlin
Prof. Dr. Thomas Brück, Technische Universität München
Prof. Dr. Dan Major, Bar Ilan University, Israel
Prof. Dr. Robert Kourist, Technische Universität Graz
Prof. Dr. Jeroen S. Dickschat, Universität Bonn
Prof. PhD Syed Shahzad ul Hussan, University of Management Sciences, Lahore, Pakistan
---
Selected publications:
Dimos, N., Helmer, C. P. O.,  Chánique, A., Wahl, M. C., Kourist, R., Hilal, T.  and Loll, B. CryoEM analysis of small plant biocatalysts at sub-2 Å resolution. Acta Crystallogr D Struct Biol. 2022 Jan 1;78(Pt 1):113-123.
Raz, K., Driller, R., Dimos, N., Ringel, M., Brück, T., Loll, B., Major, D.T. A delusion of a non-existing catalytic effect: The role of CotB2 in guiding the complex biosynthesis of cyclooctat-9-en-7-ol. (2020) J. Am. Chem. Soc., 142, 21562-21574.
Ringel, M., Reinbold, M., Hirte, M., Haack, M., Huber, C., Eisenreich, W., Masri, M. A., Schenk, G., Guddat, L. W.,  Loll, B., Kerr, R., Garbe, D. and  Brück, T. Towards a sustainable generation of pseudopterosin-type bioactives. (2020) Green Chemistry, 22, 6033–6046
Driller, R., Garbe, D., Mehlmer, N., Fuchs, M., Raz, K., Major, D. T., Brück, T. and Loll, B. Current understanding and biotechnological application of the bacterial diterpene synthase CotB2. (2019) Beilstein J. Org. Chem., 15, 2355–2368

Driller, R., Janke, S., Fuchs, M., Warner, E., Mhashal, A.R., Major, D.T., Christmann, M., Brück, T., Loll, B. Towards a comprehensive understanding of the structural dynamics of a bacterial diterpene synthase during catalysis. (2018) Nature Comm., 91, 3971
Lorenzen, J., Driller, R., Waldow, A., Qoura, F., Loll, B., Brück, T. Rhodococcus erythropolis Oleate Hydratase: a New Member in the Oleate Hydratase Family Tree - Biochemical and Structural Studies. (2018) ChemCatChem, 10, 407-414.
Brück, T., Kourist, R., Loll, B. Production of macrocyclic sesqui- and diterpenes in heterologous microbial hosts: A systems approach to harness nature's molecular diversity. (2014) ChemCatChem. 6(5), 1142-1165.
---
Funding: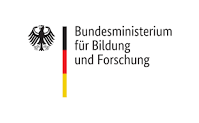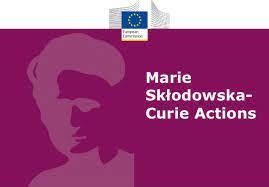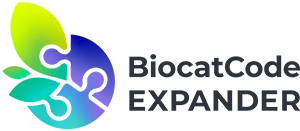 ---
Selected publications
Peer reviewed journals
The following link provides a list of publications of Bernhard Loll:
http://www.ncbi.nlm.nih.gov/pubmed/?term=loll_b
---
Book chapters
Ziegler, A., Loll, B., Misselwitz, R., Uchanska-Ziegler B. Implications of structural and thermodynamic studies of HLA-B27 subtypes exhibiting differential association with ankylosing spondylitis. in Advances in Experimental Medicine and Biology. Eds. López-Larrea, C. and Díaz-Peña, R. (2009), 177-195.
Loll, B., Biesiadka, J. Saenger, W. in Handbook of Metalloproteins Vol. 4, DOI: 10.1002/0470028637.met211, Eds. A. Messerschmidt, W. Bode, M. Cygler, Wiley,Chichester, (2007).
Saenger, W., Biesiadka, J., Loll, B. in Handbook of Metalloproteins Vol. 4, DOI: 10.1002/0470028637.met210, Eds. A. Messerschmidt, W. Bode, M. Cygler, Wiley,Chichester, (2007).
---