Systematic Botany and Geography of Plants
Research group of Prof. Dr. Thomas Borsch
The Group Borsch at Freie Universität Berlin is part of the Institute of Biology and a member of the Dahlem Center of Plant Sciences. In our research group we investigate the evolution of flowering plants from different aspects.
Head: Prof. Dr. Thomas Borsch
The main focus of Prof. Dr. Thomas Borsch is the reconstruction of the phylogeny of the flowering plants as well as the emergence of biological diversity, which he investigates on model groups like the Amaranthaceae and Nymphaeaceae. He also concentrates on morphology and ultrastructure of pollen as taxonomic characters. Another focus lies on the sustainable use of biological diversity and genetical resources.
Postdoc: Michael Grünstäudl, PhD
The research interests of Michael Grünstäudl, PhD focus on three areas: (a) phylogeny reconstruction with complete plastid genomes ("phylogenomics") using next-generation sequencing data, (b) the application of bioinformatic models in hybrid identification and the reconstruction of the biogeographic history of a plant lineage, and (c) the use of coalescent models in inferring gene and species trees. Particular focus is currently placed on the order Nymphaeales as well as the sunflower family (Asteraceae).
Postdoc: Dr. Katja Reichel
[Coming soon ...]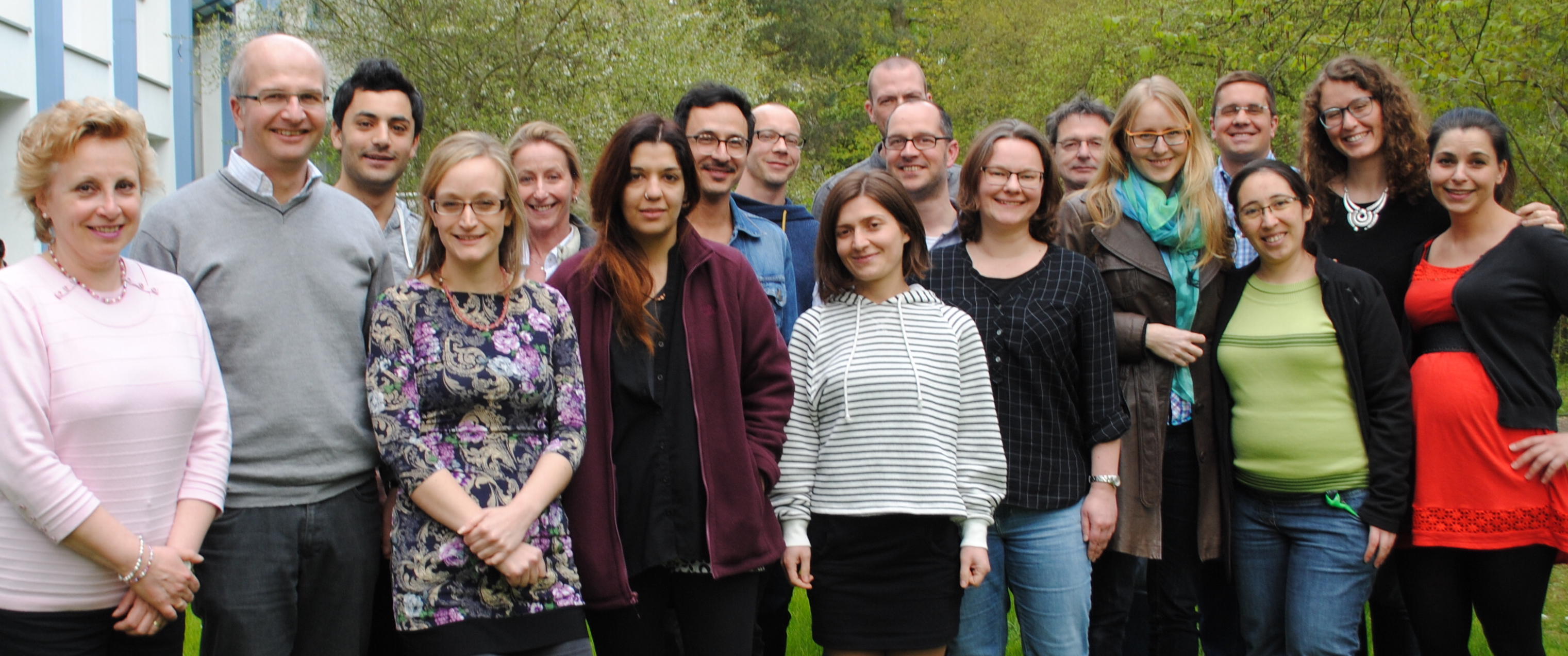 Teaching
We are involved in several courses of the Institute of Biology. Within the bachelor programme, we cover the lecture "Das Pflanzenreich" and supervise the courses "Bestimmungsübungen" and "Grundpraktikum" of the "Modul Botanik". In the master programme "Evolution und Biodiversität II" we provide courses in the "Modul Evolution und Biodiversität II.
Interested in our evolutionary botany?
Are you interested in evolutionary research? We are looking for interested students to work in our group. We offer the possibility to perform a Projekt-, Bachelor- and Masterthesis within the above described areas. Besides standard laboratory methods like DNA isolation, PCR, Gel electrophoresis the diverse fields of activity allow to learn more specialized methods. Please contact us for further information!