Laboratory of Molecular Ecology
Freie Universität Berlin - Department of Biology, Chemistry, Pharmacy
Institute of Biology
Molecular ecology is an interdisciplinary research field which uses molecular methods to approach ecological questions. Our research theme is to elucidate the mechanisms underlying ecological interactions.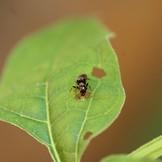 Our research focuses on insect-plant interactions and how these are influenced in more complex ecological interactions. We investigate these interactions on different levels ranging from the organismic scale (performance and responses of herbivores and their predators, plant fitness) to physiological and molecular parameters of plants and insects (plant metabolites including primary and secondary metabolism, phytohormones, gene transcription, enzymatic activities in plants and insects and insect immune parameter). Specifically we have been and are working on questions concerning:
Priming of plant defence by insect oviposition
Effects of plant defence on insect immune parameters
Molecular patterns of herbivorous insects that function as elicitors of plant defence
Costs and benefits of plant defence strategies against insects
How plant defence mechanisms interact and are affected by other factors
Insect-plant interactions with 3rd trophic level-organisms
How phytophagy by omnivorous predators affects plant defence & resistance to herbivores
We use a broad methodology ranging from classical ecological field and greenhouse experiments over chemical analytics (HPLC, GC-MS, UPLC-ESI-MS) to molecular approaches including transcriptomics, sequencing and quantitative RT-PCR and molecular cloning. Our research focuses on two model species, the wild tobacco Nicotiana attenuata and the bittersweet nightshade Solanum dulcamara.
The research of the Molecular Ecology group is integrated in the Dahlem Centre of Plant Science. We are part of the Collaborative Research Centre 973 Priming and Memory of Organismic Responses to Stress, in which we are working in the project B2 Plant priming of anti-herbivore defences by insect oviposition.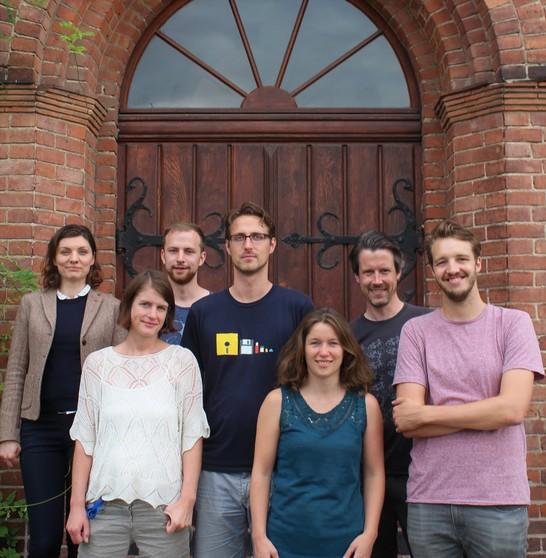 Address
Albrecht-Thaer-Weg 6
14195 Berlin
Email
a.steppuhn[at]fu-berlin.de